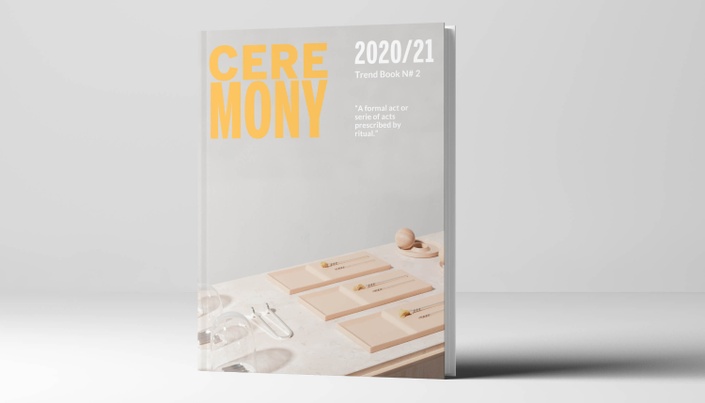 As the definition of wellbeing inside and outside our homes expands, designers and brands will have to work to earn trust and become partners for consumers rather than providers.
Learn how to build this quintessence of the new decade and grow a loyal relationship.
The Trend Report CEREMONY addresses challenges and solutions in a moment where our home acts as a healing temple providing ways to unwind, detox, and allow for rituals of inner reflection.
How do we want to live inside and outside our homes?
What significance has the term of Meaningful Design?
How has the idea of Good Design evolved?
The Trend Report CEREMONY addresses challenges and solutions in a moment where our home acts as a healing temple providing ways to unwind, detox, and allow for rituals of inner reflection.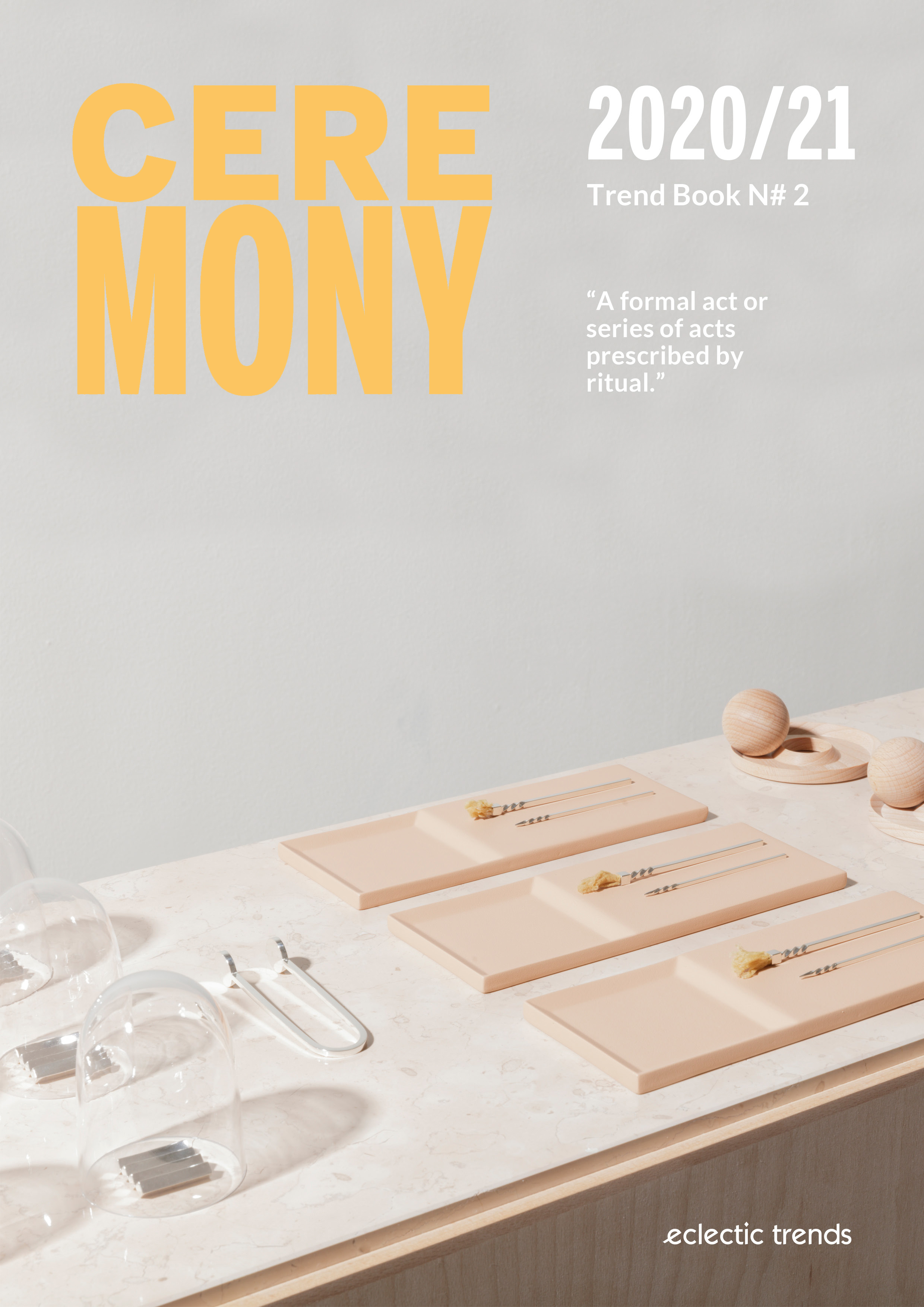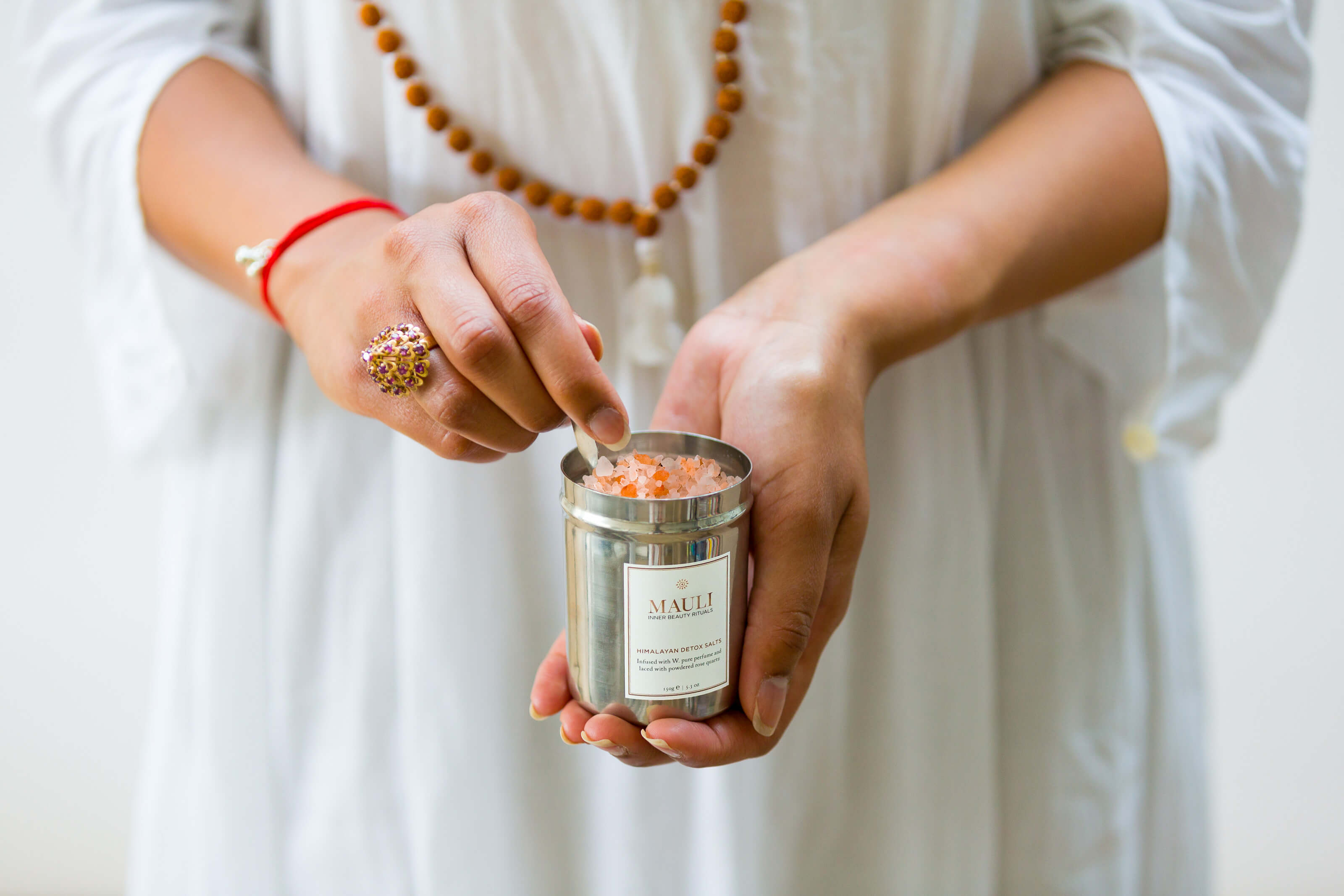 © Mauli Rituals
III. WHAT IS 'CEREMONY' EXACTLY?
'CEREMONY' is a digital Trend Book. It comes as a downloadable ebook and includes several bonuses. We have created two versions.
You can dive into a more in-depth analysis (including three bonuses) or read the downsized version (including one bonus).
IV. WHAT IS 'CEREMONY' OFFERING ME?

As a result, we have put together 216 pages in this complete digital edition represented through
Key Visuals of many inspiring projects
Materials, Pattern and Shape definitions
A Color Palette with Pantone color codes
10 Color Combinations to give ideas for your own stories
Consumer Expectations so as a brand you can act upon it
How to Translate Design Features to make sure to translate relevant messages properly
A few Statistics to understand what drives a large percentage of end consumers today who relate to CEREMONY
BONUS
The digital Trend Book includes three additional bonuses:
1. Printable Worksheets
We like to make our products as useful as possible.
Therefore you will find worksheets to anchor the learnings, get a more memorable experience and craft right away a briefing for your colleagues, providers, or yourself.
2. Materials Guide
This Pdf shows ideas of what materials would be relevant within the CEREMONY universe.
We've included all brands' names so you can contact for direct requests on product details.
3. Behind The Scenes Interview
It is always interesting to get some further information about specific projects.
This applies especially in today's digital world, where it gets harder to understand the process, possibilities, and benefits.
We have talked to Luxury Escapism and share a virtual reality experience.
WHAT TO EXPECT
The report helps to
develop a confident speech
to defend arguments within your corporate structure or in the presence of your clients
find ideas for new product lines
hone your communication skills
understand under-lying patterns of societal structures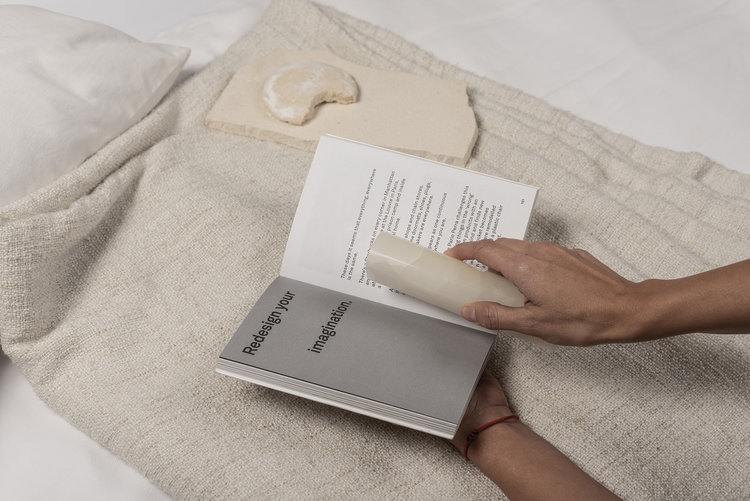 © Peca
WHO IS IT FOR?
CEREMONY is thought for everyone interested in knowing how our society reacts to shifts such as
a more balanced life
to a new understanding of health
aiming to integrate analog experiences
recovering the wisdom of ancient celebrations
make rituals part of our day-to-day
a new spirituality
the rise of self-caring interiors
Also, if you work within these industries: Interior Design, Wellness Industry, Health, Lighting, Sleep, Home Accessories, Furniture Design, Food, Beauty, Alternative Therapies, Food Industry, DIY professionals, Hotel, Technology, Brand & Communication Agencies, among others.

WHO IS IT NOT FOR?
CEREMONY tackles issues of how to find balance showing inspiring projects and experiences. However, we do not aim to offer a self-help book.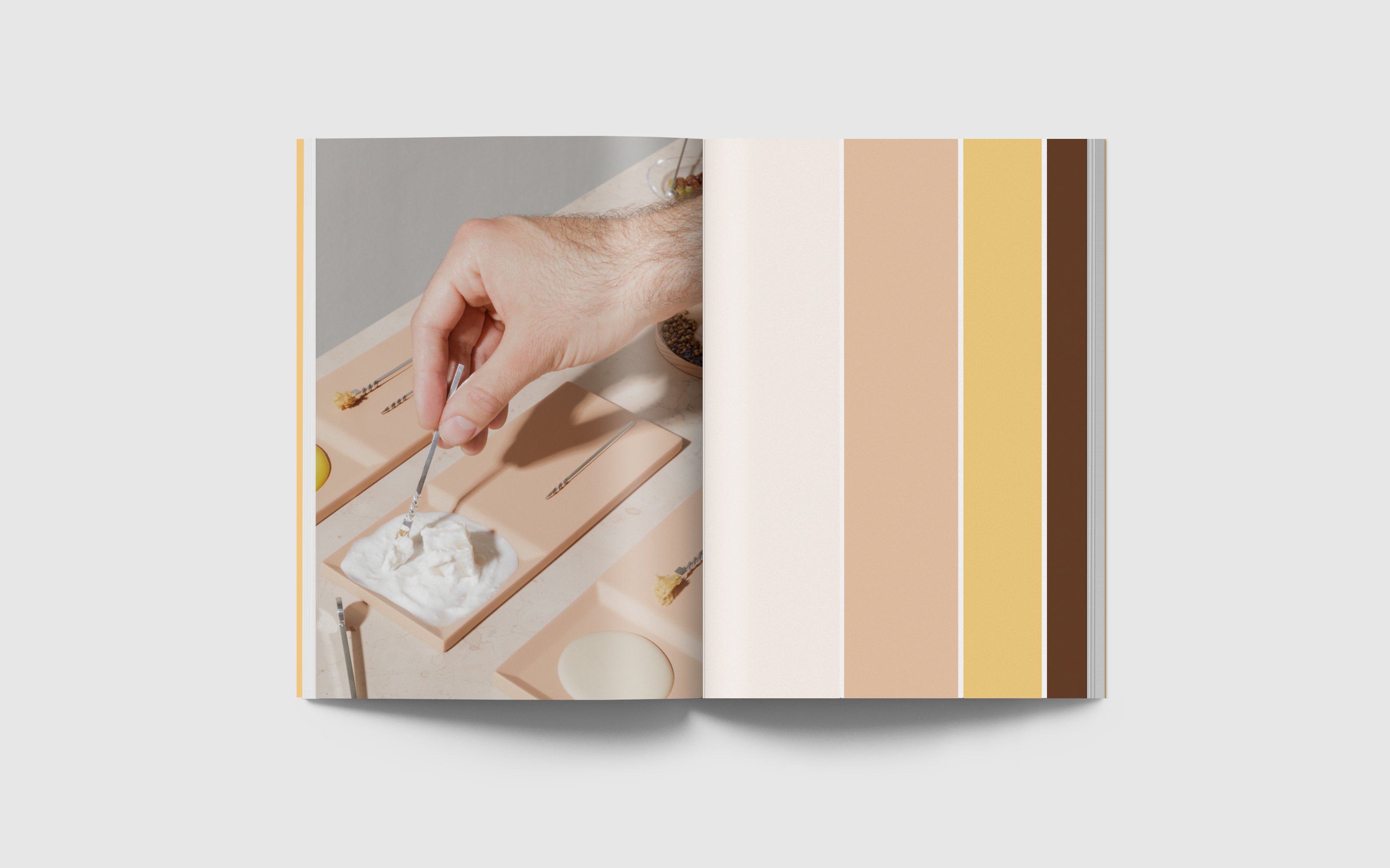 © Sofia Almquist
KIND WORDS
"I have been following Eclectic Trends for years now. And while they provide a tone of amazing free content, the trend reports take the applicability to a whole new level.
A trend study makes everything much more applicable, and the workbook helps you internalize the concepts. This tool, once completed, can be a creative direction to hand over to a designer or a starting point for your process.
I have also understood much better the social dynamics behind the trends and their importance in communication. It's not only about the color or shapes, but in a high degree about the shared values."
- Valentina Albaek | Owner Fabgoose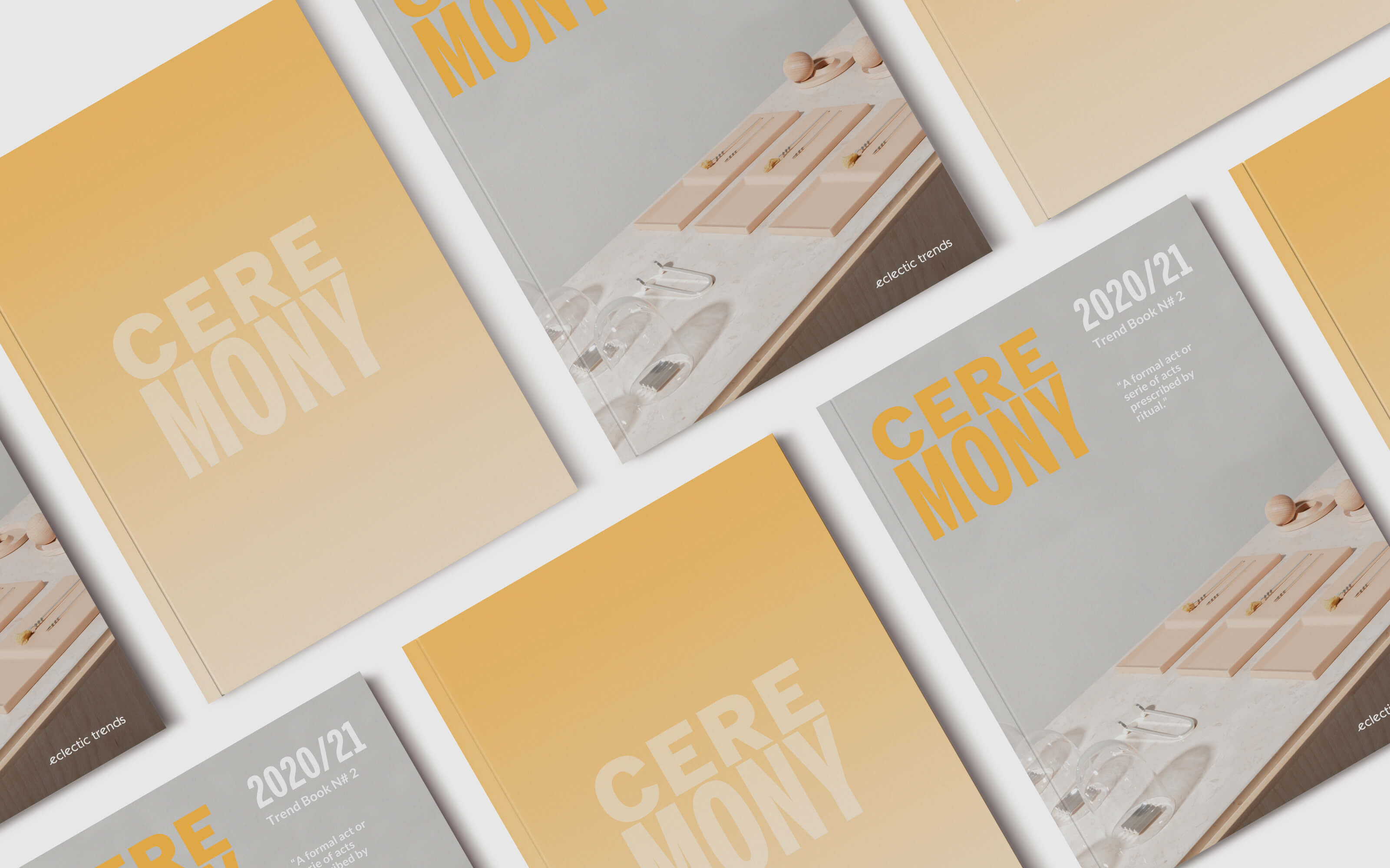 KIND WORDS
"Eclectic Trends's latest trend report, CEREMONY, is brilliantly insightful!

As business owners of an interior design studio, my business partner and I have always been conscious of the meaning behind the service we provide. Long ago, we developed a phase to summarize our unique design sensibility, which was 'we create spaces with history and heart, with story and substance' - and it has remained true for us in our design business for nearly a decade. Only recently, however, we've evolved our business to launch two new components - a to-the-trade showroom and a retail shop.

We found ourselves needing to reach out to customers for these two new segments and thoughtfully market our business much more than we ever had in the past and we were feeling a bit unsure of the ideal way to do this in a manner than aligned with our core ethos and yet spoke to today's consumer in a way that was meaningful to them.

This is when we came upon Gudy's new trend report - CEREMONY - and couldn't wait to devour every page. Not only did the information resonate with us, personally, on a deep level but we found new ideas and thought-starters on how to position our showroom and shop to our ideal customers in a way that feels relevant, timely and aligned with who our brand already is.

CEREMONY is an in-depth resource that offers guidance and insight on a new and ever-evolving consumer mindset from relevant examples of what other brands are doing right, to color palettes that embrace this lifestyle, and so much more. We're grateful for the insight that CEREMONY has provided us with and now feel that we can confidently understand the needs of our future 'mindful design-oriented' consumers. Thank you, Gudy!"
- Krista Nye Nichols | Cloth and Kind; Partner and Principal Interior Designer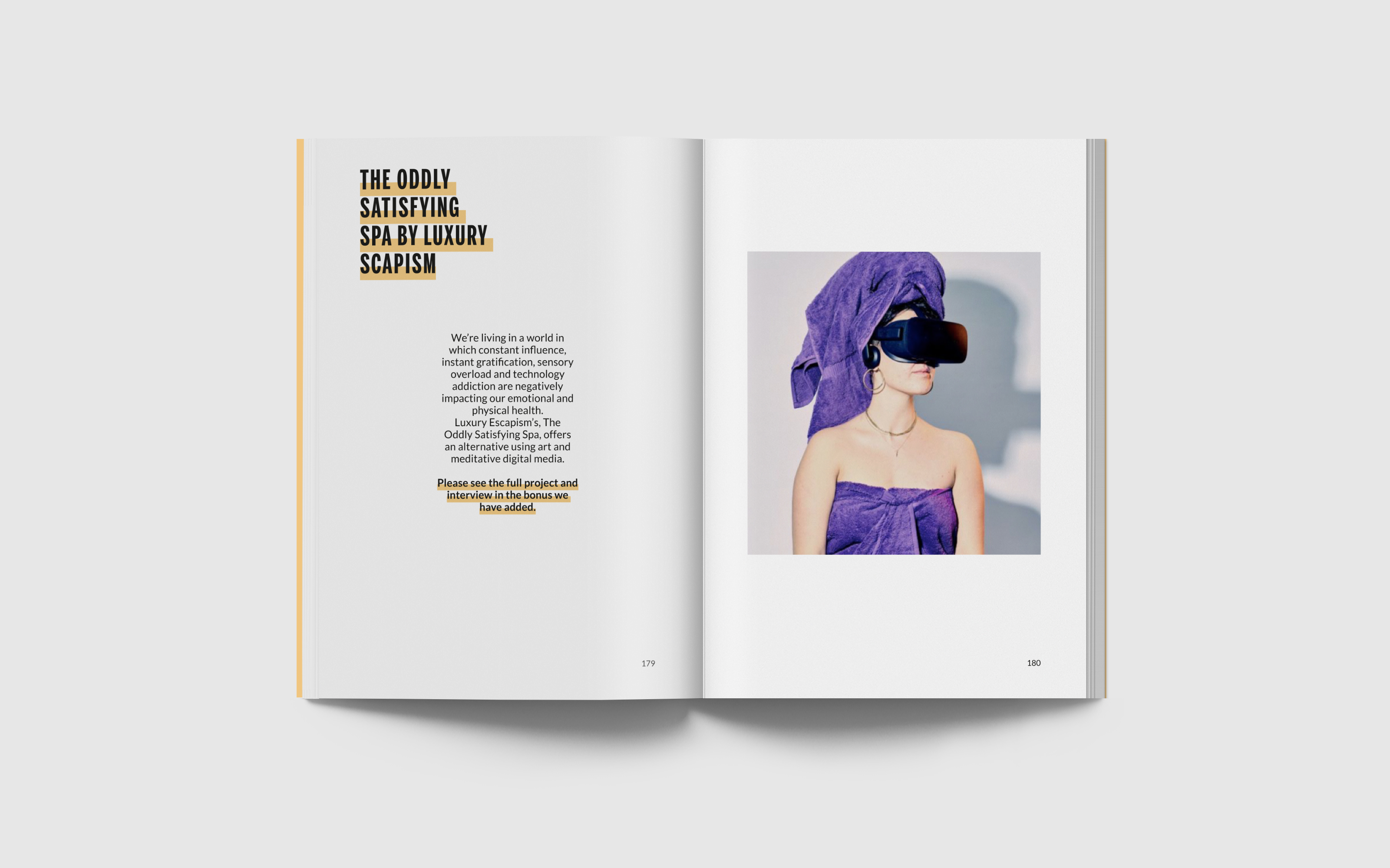 Frequently Asked Questions
When do I have access to the digital Trend Report?
Once you have purchased the report, you decide when to start and finish your readings.
How long do I have access to CEREMONY?
How does lifetime access sound? After your purchase, you have unlimited access to this Trend Book for as long as you like - across any​ devices you own.
Do you have a printed version?
Not for this Trend Report. But we would like to hear if you could be interested in a printed book for further editions at
[email protected]
Thanks!
Do you offer trend lectures to see how to apply CEREMONY in corporate environments?
Yes! We know it is not always easy to take the next step and translate the learnings into real products. Workshops can be given to work with design, marketing, and product departments. Drop us a line!
Are you going to publish other Trend Reports?
Yes, we do. Each Trend Book covers a different theme. Please check eclectictrends.com/trend-reports for further information. Thanks!
Can I reproduce CEREMONY in any way?
No, we're sorry! All rights reserved. No part of this publication may be reproduced, distributed or transmitted in any form or by any means, including printing, photocopying or the electronic or mechanical methods, without the prior written approval of the editor, Gudy Herder. This digital book is uploaded, registered,​ and protected by Safe Creatives.
Is there a difference in the downsized version?
Yes. The shortened version comprises 138 pages, and this is almost 40% less of the content. The complete version includes color combinations; the​ shortened version does not. Also, we have included the Materials Guide and a Behind​ The Scenes Interview in the complete version.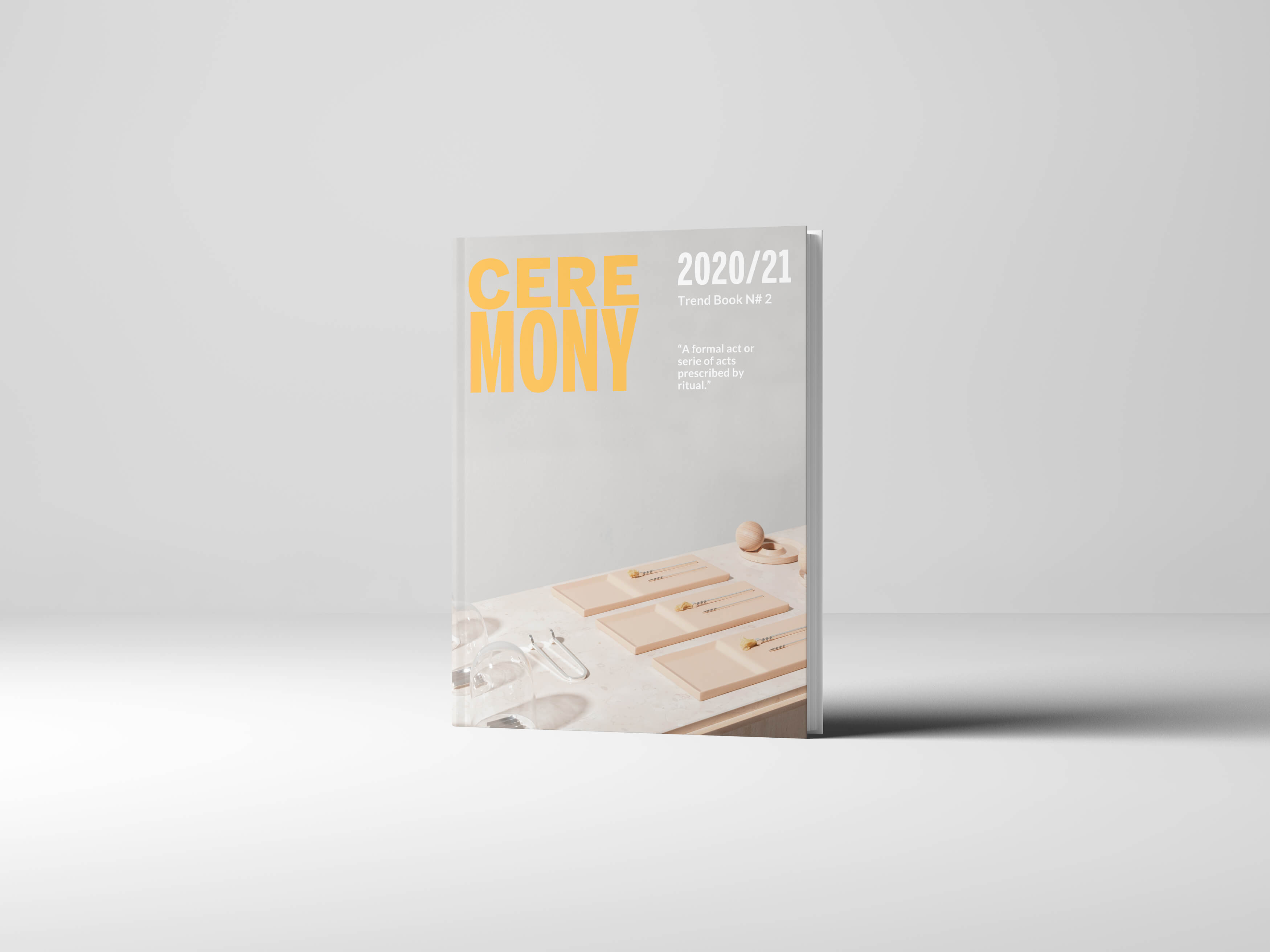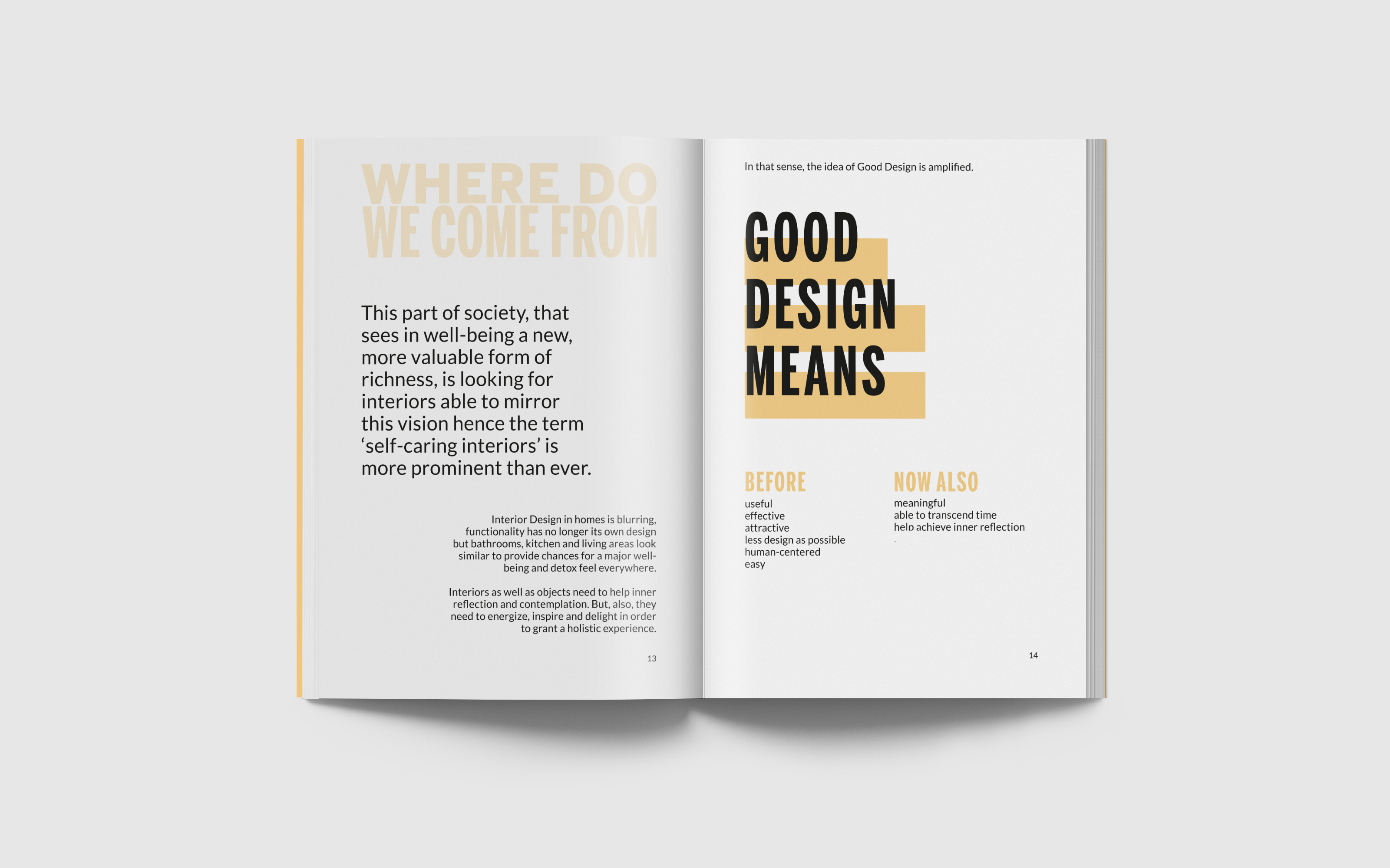 Eclectic Trends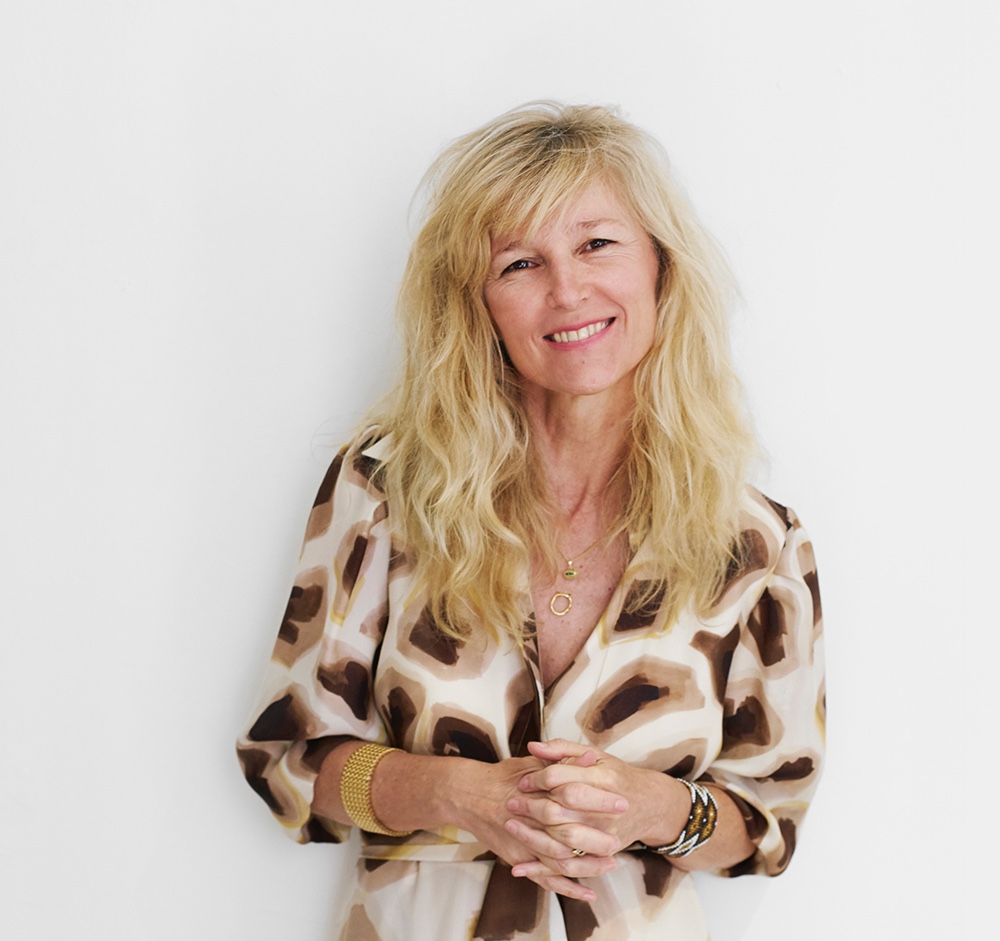 Gudy Herder is an experienced international keynote speaker and trend expert based in Barcelona (Spain).
With consistent in-house forecasting and pattern spotting, the process results in new Trend Reports and packages (4-steps methodologies), released throughout the year by the Eclectic Trends team.
Eclectic Trends is a valuable resource for up-to-date information on the latest lifestyle and interior design trends used as a research tool by companies, design schools, and creative professionals.
THE LEGAL STUFF

All rights reserved. No part of this publication may be reproduced, distributed or transmitted in any form or by any means, including printing, photocopying or the electronic or mechanical methods, without the prior written permission of the editor, Gudy Herder. The publisher has made every effort to accurately gain approval from and credit all parties. Any errors or omissions will be corrected upon notification for the digital issue.