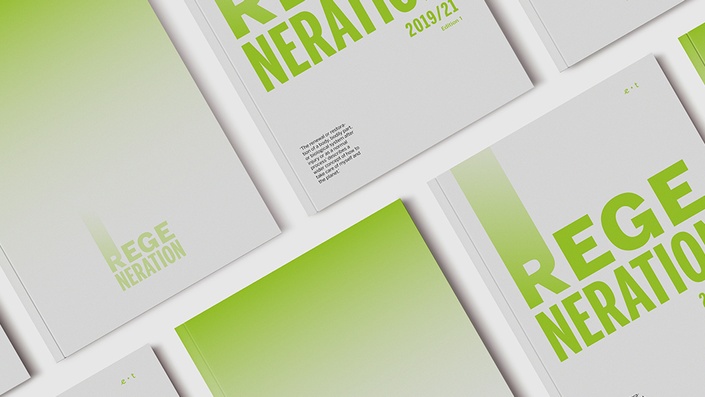 "REGENERATION" - The Green Design Trend Report
The trend report that helps you get an overview of four essential manifestations in the green design scene.
Watch Video
How To Get An Overview Of The Vast Sea Of Information Within Sustainable Design?
Have you tried to get to conclusions when it comes to green design but couldn't get all the pieces together?
We did the work for you and studied +1.000 projects disentangling messages and relevant information so you can get a structured report filtered into the four chapters we consider you need to know.
Only a 17% consider 'sustainability' to be cool.
To create a higher awareness and reach a broader target, recycled outputs and innovative biodegradable materials have to be no longer dull and humdrum.
If end consumers start asking for more desirable and attractive recycled design, how can you act upon it?
HOW CAN 'REGENERATION' HELP ME?
During our research, we have identified four chapters we believe to be crucial.
You will learn throughout the report what is happening in labs, design schools, and design studios.
The forecast helps you develop a confident speech and be able to defend your arguments within your corporate structures or find ideas for your own business. Also, our goal is to give you reliable information for a greener communication strategy.
You will find many examples to plan on new collections. Why not contact some of the many designers and studios we are featuring?
#TrendsMatter, they describe societal structural changes ranging from micro to macro impacts. Being in the know of where our society is heading to is always a sign of self-actualization.
92%
of consumer are trying to live more sustainable.
90%
of consumers say companies and brands have a responsibility
to take care of the planet and its people.
"In a "previous life", I was working with natural fibers to devise artefacts using techniques of paper-making and such, to show the processes of structuring, aging and evolving of matter, and the emotional effect the remnants of these processes can have on the viewer/observer.
KIND WORDS

The first thing that stood out for me in the Regenerate Trend Book is the fact that it featured several inspiring projects using algae or bacteria to generate structure or patterns, functions or atmosphere for the human environment. That touched something dear to me: what are the various ways we can subtly bring nature morepeople, in their direct environment, and in qualitative, immersive and emotional fashion. I can see now how this trend really helps anchor a different aesthetic.
Furthermore, this trend book helped me shift to a more layered way of envisioning the "biophilic" trend, from something exclusively related to ecological matters, to something that goes way beyond the mind in how deep it can affect us: tactility. I found out how tactility, confers a higher, more encompassing and more qualitative aesthetic to the designed objects and environments; that aspect definitely allowed me to conceptually bridge (which I wasn't sure was possible) my early experiments with fibers, with what I can include now in more integrated designs.
I recommend the Regeneration Trend Book to any designer who wants to understand how to reconcile various sensibilities into one coherent and multilayered framework that would help drive their creative and innovative spirit in even bolder directions."
- Nargisse Rafik, Alma Lab Design
WHAT IS 'REGENERATION' OFFERING ME?
You will receive more 160 pages in this digital edition covering
Key Visuals
Materials, Pattern, and Shape definitions
Trend drivers explained in Concept&Direction
A Thoughtful Pantone Color Palette
Several color combinations to create your own stories
Consumer Expectations
How to Translate Design Features
A few Statistics to understand what drives a large percentage of end consumers today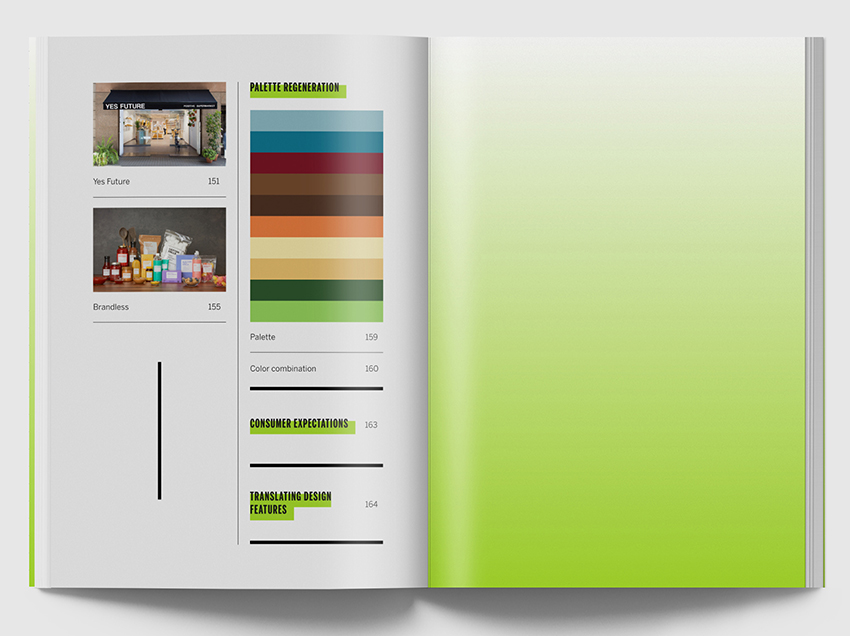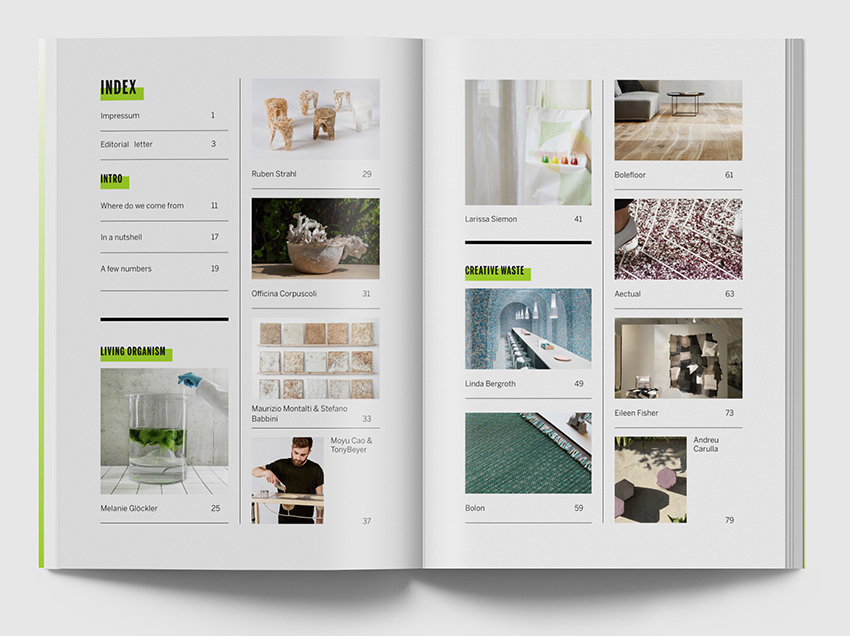 BONUS
1. Printable Worksheets. We like to make our products as useful as possible. You will find worksheets to anchor the learnings, get a more memorable experience, and craft right away a briefing for your colleagues, providers, or yourself.
2. New Projects on the blog that popped up after the editorial deadline. We figured that some would be relevant to the entire story. We will give you a protected password so you can access the content anytime.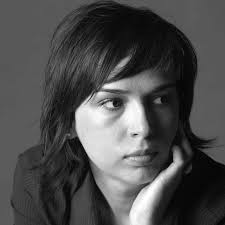 KIND WORDS
"I have been following Gudy's work for years now. And while she provides a tone of amazing free content, the trend reports take the applicability to a whole new level.
The trend book makes everything much more applicable and the worksheets that follow along with help you internalize the concepts. These once completed, can be a creative direction to hand over to a designer or a starting point for your process."
- Valentina Albaek, Founder, Fabgoose
THE TREND REPORT IS THOUGHT FOR...
everyone interested in knowing how our society reacts to global issues such as going greener.
Also, if you identify within the broad spectrum of designers, marketing experts, color specialists, material experts, purchase departments, bloggers, journalists, researchers, and teachers, then we believe this Trend Report is for you!
However, please note we do not pretend to know everything nor cover every single aspect of 'sustainability.'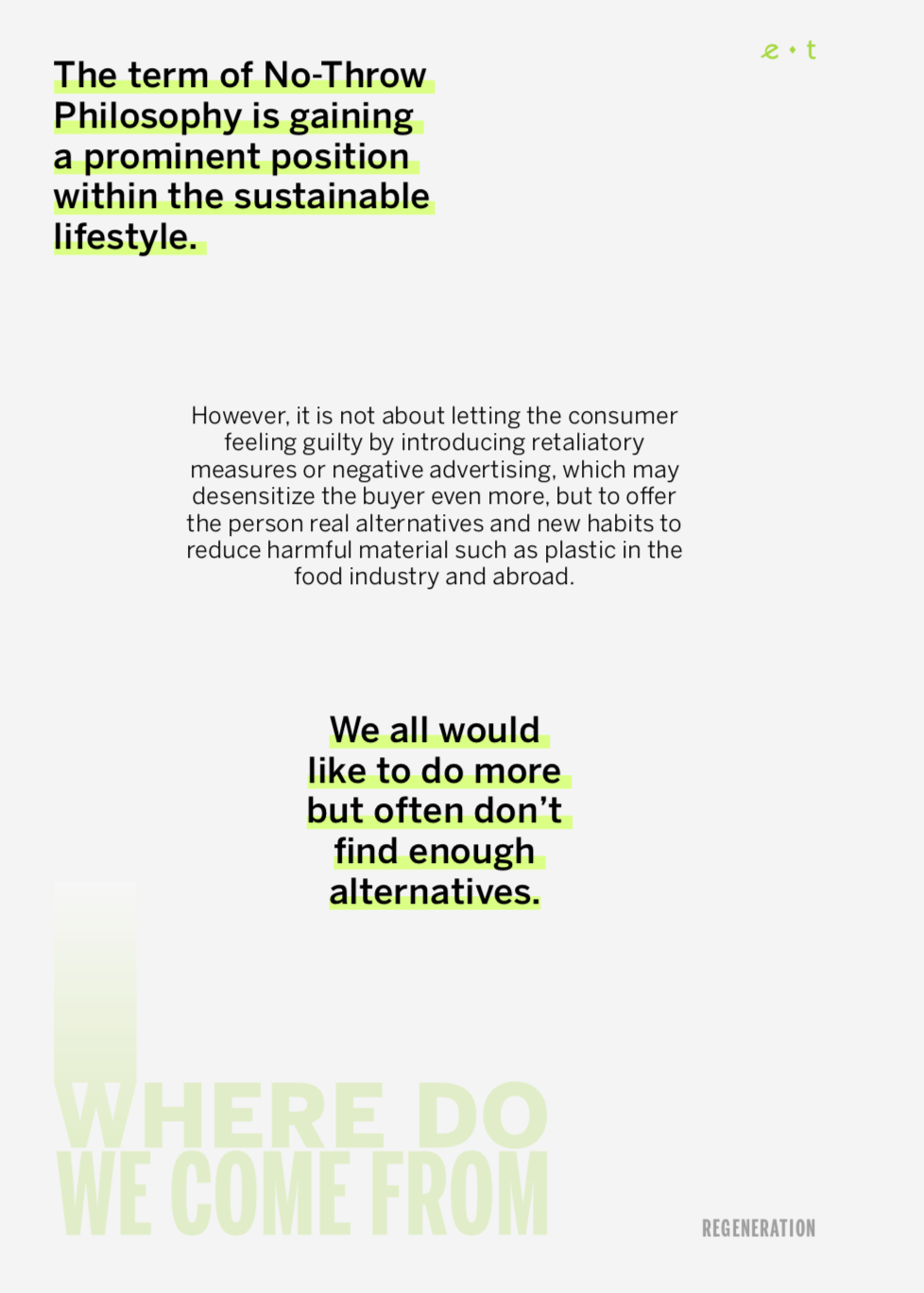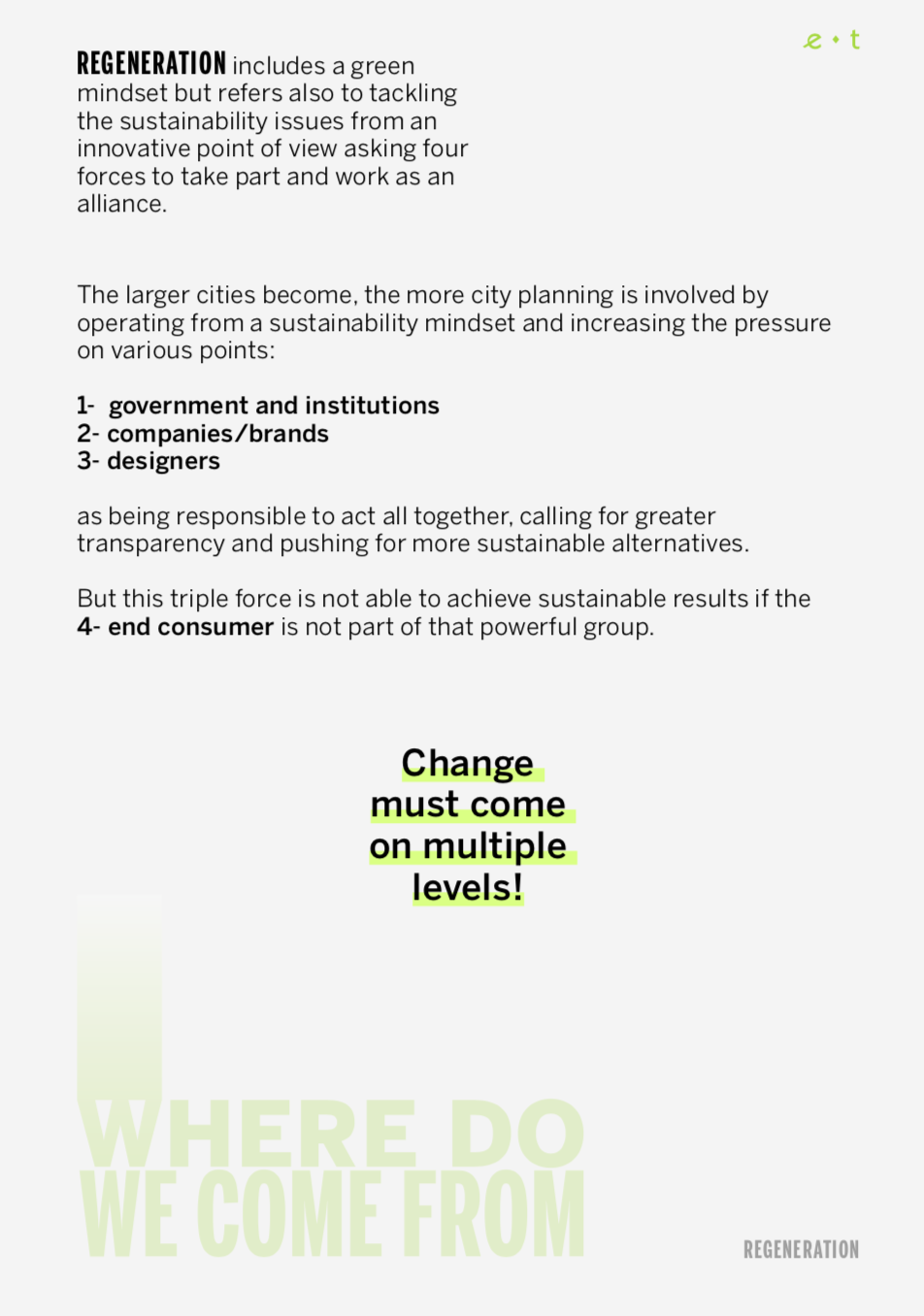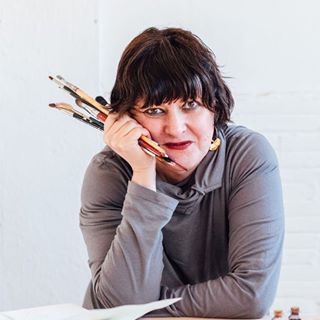 "I had always understood when talking trends, we would basically refer to aesthetic issues, and now I realize I couldn't be wronger. Gudy and the Eclectic Trends show how trends originate from concerns, values, needs, and desires, and are intimately related to our society.
Her trend reports made me reflect on our way of being in the world and opened the doors to understand what I can offer through my brand being in line with our current times."
- Mónica Custodio, Artist
Research and innovation are part of sustainability today. Our awareness is shifting from a domestic recycling scale, and we are discovering fascinating projects that are broadening our horizons of what is possible.
Frequently Asked Questions
When do I have access to the digital Trend Book?
The digital report is available upon purchase and you decide when to start and finish your readings.
How long do I have access to the Trend Book?
How does lifetime access sound? After enrolling, you have unlimited access to this Trend Book for as long as you like - across any and all devices you own.
Do we have a printed version?
Not for this Trend Book. But we would like to hear if you could be interested in a printed book for further editions at
[email protected]
Thanks!
Do you offer workshops to translate the content and see how to integrate the information in product launches?
Yes! We know it is not always easy to take the next step and adapt the learnings into real products. Workshops can be given to design, marketing and product departments. Drop us a line!
Are you going to publish more Trend Books?
Yes, we do. You can expect to see several topics throughout the year. Each Trend Book covers a different theme. However, if you are interested in sustainability, REGENERATION is the only one.
Can I reproduce REGENERATION in any way?
No, we are sorry! All rights reserved. No part of this publication may be reproduced, distributed or transmitted in any form or by any means, including printing, photocopying or the electronic or mechanical methods, without the prior written permission of the editor, Gudy Herder. This digital book is uploaded, registered and protected by Safe Creatives.
Eclectic Trends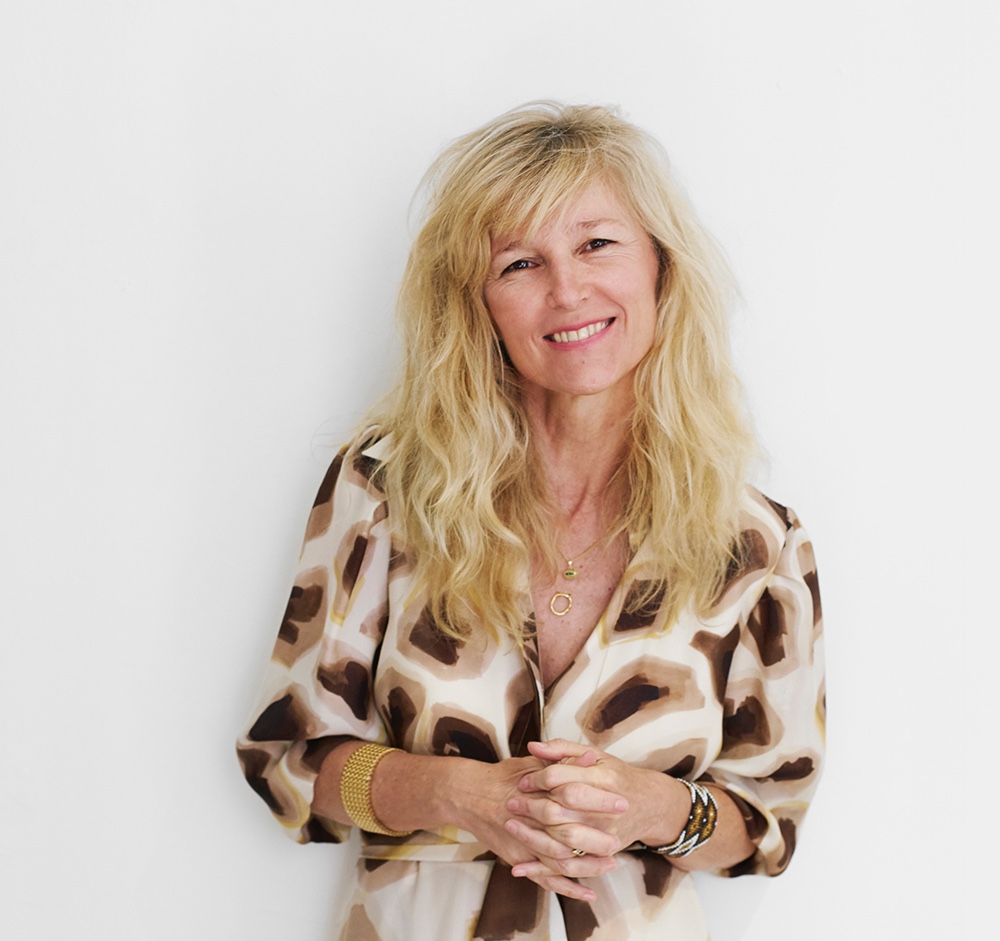 Gudy Herder is an experienced international keynote speaker and trend expert based in Barcelona (Spain).
With consistent in-house forecasting and pattern spotting, the process results in new Trend Reports and packages (4-steps methodologies), released throughout the year by the Eclectic Trends team.
Eclectic Trends is a valuable resource for up-to-date information on the latest lifestyle and interior design trends used as a research tool by companies, design schools, and creative professionals.
THE LEGAL STUFF
All rights reserved. No part of this publication may be reproduced, distributed or transmitted in any form or by any means, including printing, photocopying or the electronic or mechanical methods, without the prior written permission of the editor, Gudy Herder. The publisher has made every effort to gain approval from and credit all parties accurately. Any errors or omissions will be corrected upon notification for the digital issue.