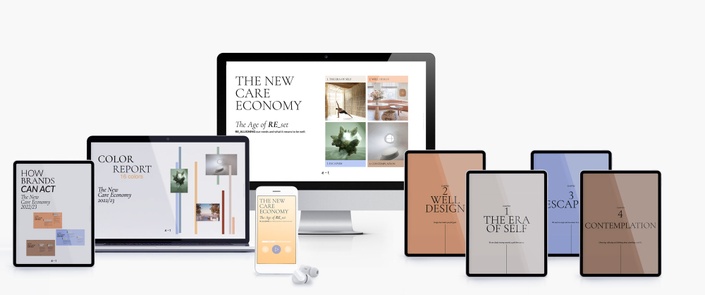 The New Care Economy 2022/23
Trend Package ( 4 products)
Please see the complete TREND PACKAGE explained here
THE STARTING POINT
Wellness is no longer a domain of wellness brands. Regardless of the product or service, wellness options should be enlarged – say a 67% of consumers.
The New Care Economy covers wellness examples with a major focus on interior design and shares projects of the widespread change in architecture, literature, health, retail, fashion, technology, food, and art.
You will find much food for thought, inspiring projects, a few mind-opening statistics, and emerging concepts that will shape the wellness landscape in the next two years.
1. THE TREND REPORT
2. THE COLOR REPORT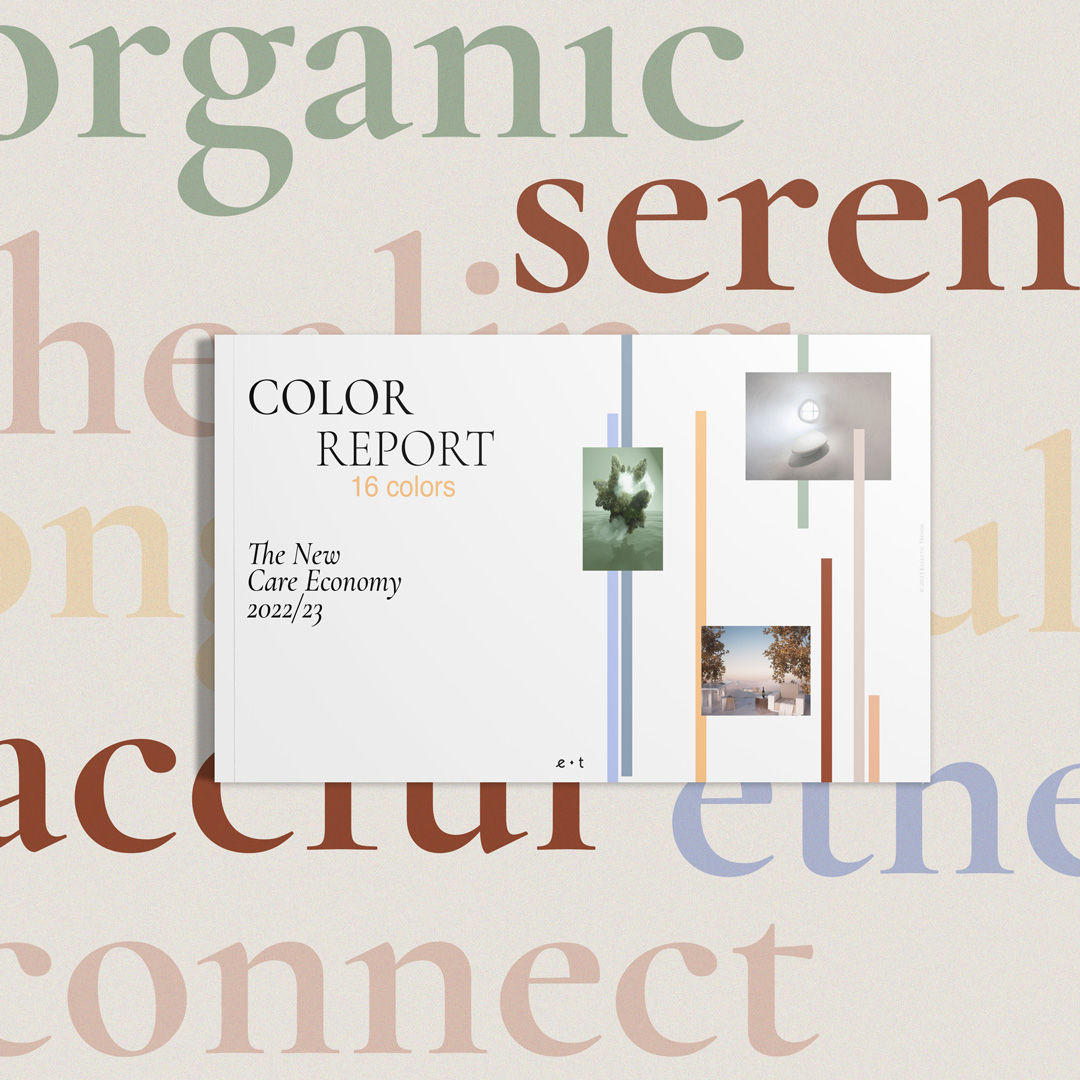 3. THE AUDIO FILES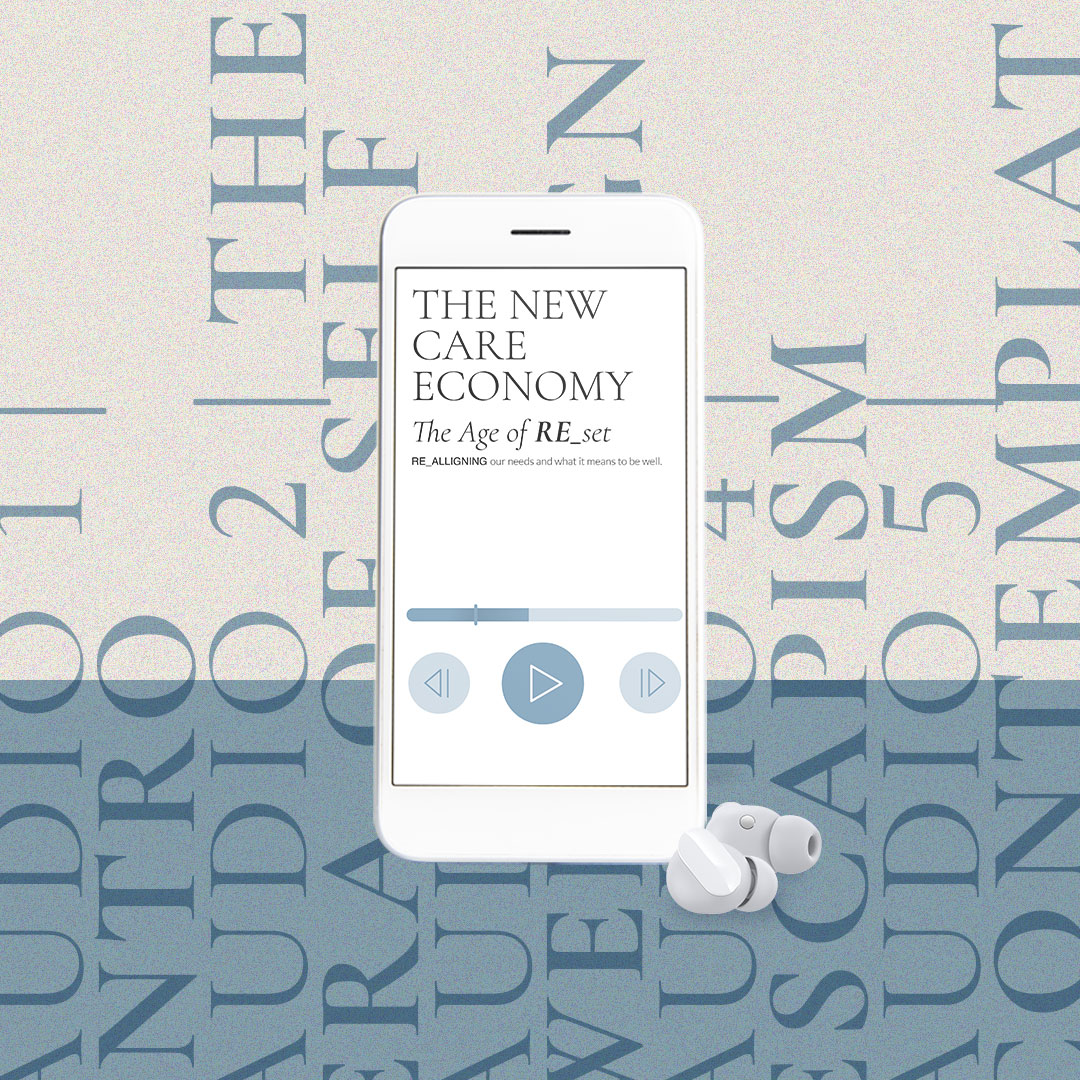 4. HOW BRANDS CAN ACT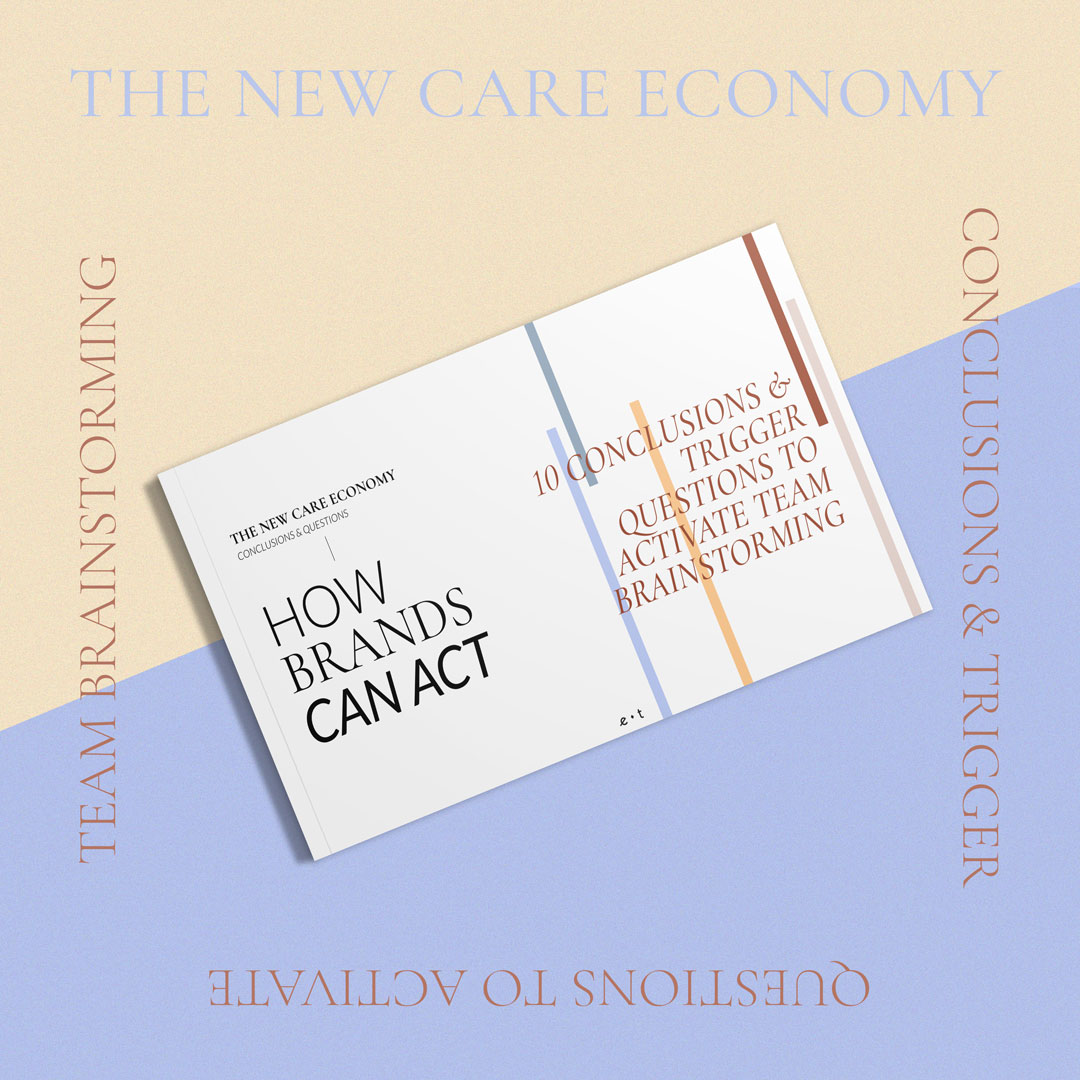 The TREND PACKAGE includes a 4-steps methodology.
1. Start With The Trend Report.
You will be ready to anticipate expectations and become aware of a shift that defines a much-extended wellbeing industry in this ebook.
2. Complement With The Color Report.
See how a 16 color approach covers wellness in the broader sense in a +50 pages ebook, supported by a specific color vocabulary we'll equip you with when working on your communication strategy.
3. Let It Settle For A Couple Of Days.
Give yourself a break, come back, and listen to the audios to refresh and anchor the learning.
4.Gather Your Team.
Let them come up with their conclusions, and then compare to the How Brands Can Act report. Work with the trigger questions to get you activated. Happy trend translation work!
Eclectic Trends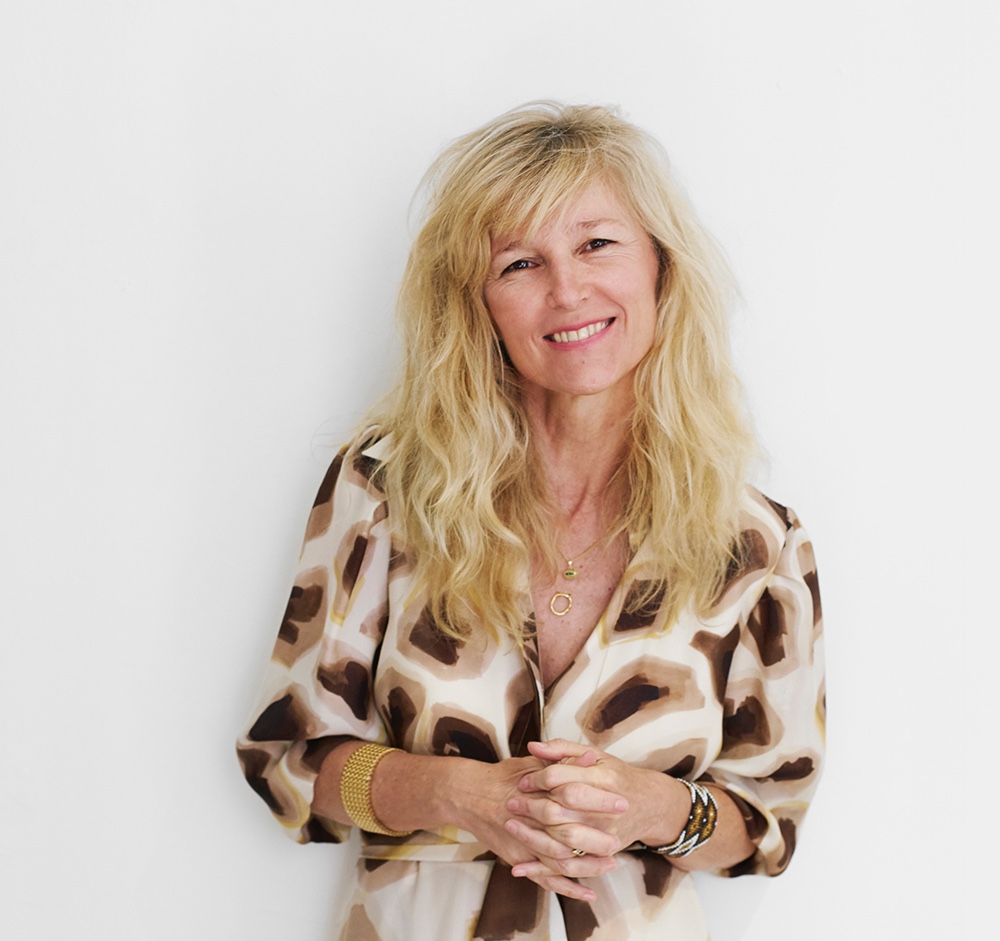 Gudy Herder is an experienced international keynote speaker and trend expert based in Barcelona (Spain).
With consistent in-house forecasting and pattern spotting, the process results in new Trend Reports and packages (4-steps methodologies), released throughout the year by the Eclectic Trends team.
Eclectic Trends is a valuable resource for up-to-date information on the latest lifestyle and interior design trends used as a research tool by companies, design schools, and creative professionals.
Content
STEP 1. Trend Report
Available in days
days after you enroll
STEP 2. COLOR REPORT
Available in days
days after you enroll
STEP 3. AUDIO FILES
Available in days
days after you enroll